EUROSENSORS 2016, the 30th anniversary conference of the series was held from September 4 to 7, the second time in Budapest, Hungary. Twenty-three years ago the Technical University of Budapest (BME) was the host, this time the Engineering Chapter of the Hungarian Academy of Sciences.
...
For 30 years the EUROSENSORS Conference was the largest European forum for scientists and engineers from academia, research institutes and companies, and especially for students to present and discuss the latest trends, and results in Sensors, Actuators, Micro- and Nanosystems. "We early felt the need of an international sensors conference, but I was not much inclined to start with it on my own. John Brignell in England was closely involved, since their beginnings, with the national series of conferences on Sensors and their Applications. He proposed to call his conference EUROSENSORS 1, by which the series of EUROSENSORS Conferences started"- said in his welcoming video message Prof. emeritus Simon Middelhoek (Delft University of Technology), one of the founders of the EUROSENSORS conference series.

EUROSENSORS2016 was attended by 550 participants, 78% of them came from academia and 22% from industry. 656 submissions were received from 46 countries for peer review, all were assigned to 5 reviewers. From the accepted ones 140 lectures (including 4 plenary talks and 7 keynote lectures) were selected and presented in 12 categories ranging from theory to special applications in the automotive and healthcare fields. 330 posters were presented and displayed for the entire duration of the conference to enhance discussions and networking possibilities.

The Proceedings of EUROSENSORS 2016 will be published by Elsevier in Procedia Engineering. Optionally, extended submissions might later also be submitted to the journals Sensors and Actuators A: Physical and Sensors and Actuators B: Chemical for publication, if they pass the standard reviewing process of the journals.
While cruising the Danube on the Európa-boat during the conference dinner the winner of the EUROSENSORS 2016 FELLOW award was announced: Eugenio Martinelli, University of Rome Thor Vergata.


On the closing ceremony the Best Student Lecture Award was given to:

Ronald Stoute et al. TL.PCK-3-8126: "Intravascular Ultrasound at the tip of a guidewire: Concept and first assembly steps"

The Best Poster Award went to: Holger Conrad et al. TP.EMB-10-8460: "A novel Electrostatic Actuator Class Best Student Poster Awards were given to:

Aziliz Lecomte et al. MP.HLTH-22-8557:"Biostability assessment of flexible Parylene C-based implantable sensor in wireless chronic neural recording"
Inês F. Pinto et al. MP.FLU-8-8285:"Integration of photosensors in a nano-liter scale chromatography column for the online monitoring of adsorption/desorption kinetics of a fluorophore-labeled monoclonal antibody"


Sarah Tonello et al. MP.CHM-32-8241: "Preliminary Study of Inkjet Printed Sensors for Monitoring Cell Cultures"

You made it happen! Thanks for your contributions and active participation! We sincerely hope that all of you could take full advantage from the scientific programme of EUROSENSORS 2016 and also enjoyed the social events in downtown Budapest. we also thank the support for our sponsors!
Finally the traditional EUROSENSORS trophy and the new flag inaugurated in Budapest
was handed over to Prof. Jean-Paul Viricelle, the general chair of the next conference to be held in Paris, France
EUROSENSORS2017
.
Thank you for participating EUROSENSORS XXX in Budapest!
Prof. Dr. István Bársony
Conference Chair


Dr. Gábor Battistig
Program Chair


...
Programme
New! Check out the latest update of the program, we added the schedule of the open session: Information on EU funding programs (Monday - September 5, 2016, 16.45-18.00 Room PATRIA).
Mobile apps
Download the ECerS2017 Mobile App and bring the entire ECerS2017Conference to your fingertips.
With the new mobile app, you've got a full conference schedule, list of authors, maps of the Social Programs… all in the palm of your hand. Check out the Exhibitor lists and booth locations, get in touch with other delegates and collect "namecards" through the app. Make your personalized daily plan with "Schedule."

Click the links below to download the application to your device.

iosandroid
...
Social programs
Welcome Reception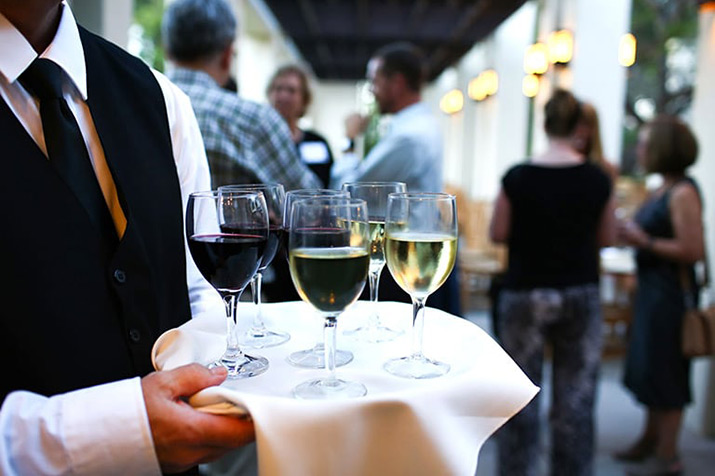 At the Welcome Reception guests have the opportunity to get acquainted with the venue and meet the participants of the Conference. Snacks and refreshments will be served.

During the welcome reception we will introduce you to the contemporary Hungarian folk music by Gobe Band.
The members were recruited from among folk music students at the Franz Liszt Academy of Music in Budapest. From the beginning they sought inspiration in the traditions of Transylvania and Vojvodina, but also in the world of classical music as well as jazz and rock.
Evening Concert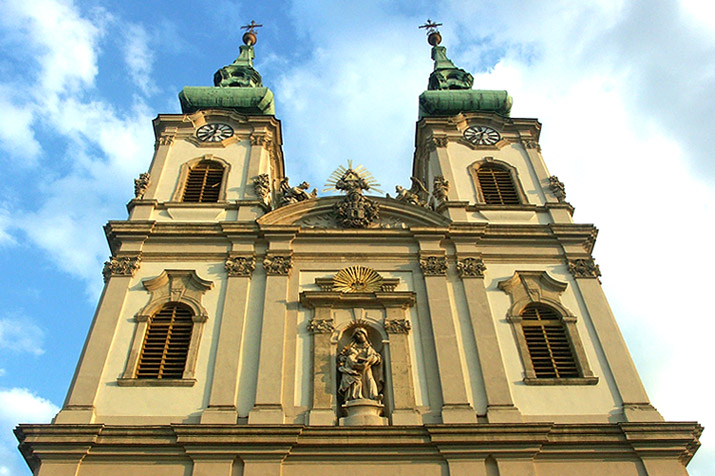 The church of St. Anne is regarded as one of the most beautiful Baroque buildings in Hungary. The St. Anne Church is in the historic downtown of the city, where you can enjoy a concert of Gabor Szotyori Nagy organist. He will introduce you to the tunes of the baroque and romantic composers.

We advise you to use public transport or taxi, as finding a parking spot could be a challenge in downtown.
The church is about 30 minutes away from the conference venue with public transport: Bus 8E, 110, 112 - view on Google Maps.
Location: Church of St. Anne
1052 Budapest, Szervita tér 6.
Date: September 5, Monday, 18:30–19:20
GPS: N 47° 29'43.777" E 19° 3' 11.25
Price: included in the registration fee
Gala Dinner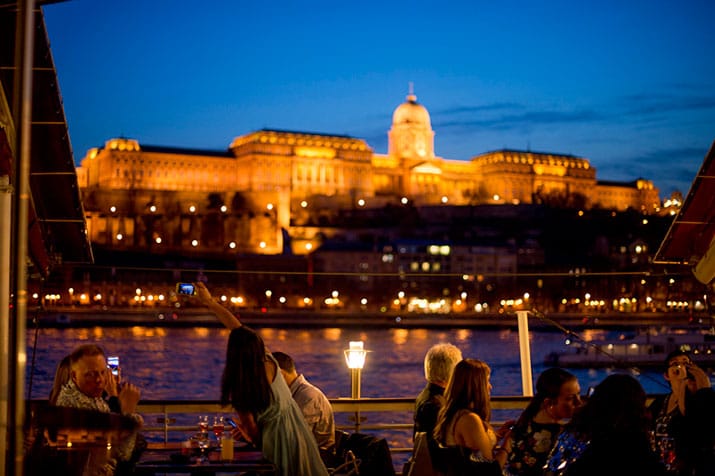 Conference Participants are invited to join the gala dinner cruise on boat Europa, the largest Hungarian ship on the Danube.

While cruising the river under the magnificent bridges in front of the World Heritage view of historic Buda, the famous Parliament building and the cultural-governmental centre of Pest with an explanation of a professional guide you will enjoy a choice of delicious Hungarian dishes paired with a great selection of Hungarian wines. As a cultural highlight the rich traditions of Hungarian folk music will be illustrated by musicians playing exotic instruments, such as gardon, koboz (East-European 8 string lute), shepherd's flute, hurdy-gurdy - still in use in rural provinces of the Carpathian basin.

This year's Eurosensors Fellow will also be awarded at this event.

Important: boarding time is between 19:05 and 19:40. Please make sure you arrive to Vígadó Pier 5 in time as boats have limited time to stay at the port. Members of the EUROSENSORS team will be there to guide you to the port. Make sure you wear your conference badge to identify you.
Location: Europa Boat
Boarding at Vígadó Pier 5, marked on the City Map on
GPS: N 47.49531 E 19.04814
Date: September 6, Tuesday, 19:00–22:00
Boarding time: between 19:05 and 19:40
Price: included in the registration fee
Accompanying program
Accompanying persons do not actually participate at the congress, i.e. they come with an active participant. The Accompanying partner fee includes the following:
Admission to the Welcome Reception
Admission to the Gala Dinner
Admission to coffee breaks and lunches during the conference
Guided sightseeing tour on September 5, 2016.
Guided sightseeing tour for Accompanying partners
Explore Budapest, this guided tour is organized for accompanying partners. With our tour guides you can visit the most emblematic buildings of Budapest.
The tour is in English.
Meeting Point:
Conference venue at the registration
1123 Budapest Jagello str. 1-3
GPS: N 47° 29' 18.39'' E 19° 1' 25.44
Date: September 5, Monday, 10:00–14:00
Price: included in the Accompanying Partner fee
...
Mobil Application
Bring the entire EUROSENSORS2016 Conference to your fingertips, for access on the go. Download the EUROSENSORS2016 Conference Mobile App to your iPhone, iPad or Android device.
With the new mobile app, you've got a full conference schedule, list of authors, maps of the Social Programs… all in the palm of your hand. Check out the Exhibitor lists and booth locations, get in touch with other delegates and collect "namecards" through the app. Make your personalized daily plan with "Schedule."


...
Welcome
Thank you all for your contributions! Over 600 abstracts has been submitted from more than 45 countries. All authors have already been notified.
List of Accepted Abstracts
Please do not forget to register and pay in time!
Registration deadline is August 31, 2016.
Online registration
...
Upon requests from the sensor community the Technical Program Committee (TPC) decided to launch a Call for Late News Submissions. The peer reviewed late news abstracts - if accepted by the TPC - will be considered for poster presentations at the Conference.
...
Participants are encouraged to book their accommodation through the options offering a special concessions from various price range. Delegates are advised to book as early as possible as these concessions are for a limited number of rooms only. The discounted conference rates are available only by clicking the official EUROSENSORS2016 booking links.
...
Eurosensors School
2016 general focus:
Fundamentals for Sensors in Healthcare
School-chair: Dr. Peter FURJES (MFA, Budapest)
Advisors: Prof. A. D'Amico (Uni Roma) and Prof. Paulina Sarro (TU Delft)

Sunday, 2016 September 4, Budapest Congress Centre, Room Bartok
Address: 1123 Budapest, Jagelló u. 1-3

Registration fee includes:
full day program of four 90 min lectures,coffee breaks and sandwich-lunch.
Early bird/standard fee: € 95; on-site fee €110.
Please note: the school registration does not allow conference participation and vice versa.
...
Dr. Wouter Olthuis
Associate Professor
University of Twente, MESA+
Enschede, The Netherlands
Biography
Dr. Wouter Olthuis received his PhD in 1990 and is currently associate professor in the BIOS Lab-on-Chip group of the MESA+ Institute of Nanotechnology at the University of Twente, The Netherlands. He is responsible for the theme Electrochemical sensors and Sensor systems. He has been supervising many projects on both physical and (bio)chemical sensors and sensor systems for medical and environmental applications. He has co-authored over 120 papers (H=24) and 7 patents. From 2006 until 2011 he was also the Director of the Educational Programme of Electrical Engineering at the Faculty of Electrical Engineering, Mathematics and Computer Science at the UT. Currently, he is appointed officer on education in the executive committee of the IEEE Benelux section.
Electrochemical sensing and examples
In this lecture the basic theory of different operational principles of electrochemical sensors: potentiometry, amperometry and electrolyte conductivity will be treated along with the theory of ISFETs as a special member of the family of potentiometric sensors.

All operational principles will be accompanied by examples from our research group:
for potentiometry: potassium sensing with micro electrodes in the brain of a mouse (for migraine research) and the ISFET-based coulometric acid-base titrator.
for amperometry: mimicking drug metabolism on a microfabricated electrochemical cell.
for conductometry: microfluidic single sperm analysis.
...
Dr. Ferenc Vonderviszt
Professor
Research Institute of Biomolecular and Chemical Engineering, University of Pannonia, Veszprém, Hungary
Biography
Ferenc Vonderviszt is Professor of Nanotechnology and Director of the Research Institute of Biomolecular and Chemical Engineering at the University of Pannonia, Veszprém, Hungary. He obtained his PhD in biophysics from the Lorand Eötvös Science University in Budapest in 1989. As a postdoctoral fellow, he worked several years in Japan on protein-based self-assembling biological systems. His research interest is focused on the understanding of the structural and functional principles of molecular machines working in living organisms and exploitation of the acquired knowledge for applications in bio-nanotechnology. He has over 60 research publications which attracted more than 1600 independent citations. He founded and chairs the Doctoral School of Molecular- and Nanotechnologies at the University of Pannonia. He is also a scientific adviser at the Institute of Technical Physics and Materials Science in Budapest.
Biomolecular recognition elements and their application in label-free biosensors
The lecture will cover recent developments in recognition elements for biosensors.
Recognition elements are crucial components of biosensors responsible for the recognition and capture of target molecules. Living organisms offer a variety of natural recognition elements such as receptors, enzymes, antibodies, nucleic acids or even whole cells and viruses.
Proteins are especially well-suited for highly selective recognition of other molecules. Applying the basic principles of biological recognition, we can create synthetic molecules with novel binding specificities (artificial binding proteins, aptamers/spiegelmers, peptide nucleic acids etc.).
Advantages and limitations of classical and artificial biomolecular recognition elements will be discussed. Several examples will be presented where innovative biosensing principles combined with highly specific bioreceptors offer label-free detection with sensitivity down to the ultimate level of single molecules.
...
Dr. Giampaolo Zuccheri
Assistant professor
Department of Pharmacy and Biotechnology
University of Bologna, Italy
Biography
Giampaolo Zuccheri is since 2002 a permanent Staff Researcher and Adjunct Professor at the University of Bologna with the Department of Pharmacy and Biotechnology. He teaches Nanobiotechnology and Macromolecular Chemistry. He is also part of the Nano Institute of the Italian CNR (with the Center at the CNR-University of Modena: Center for Nanostructures and Biosystems at Surfaces)
In 2010 he has been a visiting professor at the EPFL, Switzerland, in 1994-1996 he was a Research Assistant at the Institute of Molecular Biology of the University of Oregon (U.S.A.). He did his Ph.D. in Chemistry at the University of Calabria in Cosenza (Italy). In 1991-1992, he was with the Lawrence Berkeley Laboratory. He took his diploma in Industrial Chemistry at the University of Bologna His research interests focus on the chemistry and biophysics of nucleic acids and proteins and their nanobiotechnological applications.
Nanotechnology for biosensors in healthcare
The lecture will show examples and guidelines on what nanotechnology is contributing to the growing area of biosensors for healthcare. Nanobiosensors could help reshaping the future of (nano)medicine towards early diagnosis of diseases or early detection of their etiological agents. Current projections call for this type of applications as the healthcare system is seeing a large increase of hospitalization costs and an ever expanding number of patients requesting high-quality treatment. With the predicted increase in the number of cases of cancer and the threat of newer hard-to-treat infective agents, early diagnosis will necessarily be the tool of choice in order to make treatments more effective and curb the exploding costs of the healthcare system.
As reported in the last years, the control of the structure of matter at the nanoscale is opening the way towards more sensitive biosensors, more specific recognition signals and smaller, denser biosensors.

The lecture will include examples and applications on themes such as:
Tailoring of surface properties through self-assembled monolayers and nanostructuring
Nanoparticles and nanoplasmonics for biosensing (and theranostics)
Self-assembling nanostructures for biosensing with special focus on DNA nanotechnology and nucleic acids biosensing.
...
Dr. Roland Pohle
Siemens Corporate Research
Munich, Germany
Biography
Roland Pohle received his PhD degree in Physics from the Technical University in Munich, Germany in 2000. Since 1998 he is employed at the Corporate Research and Technology of Siemens AG and is mainly engaged in the development of solid state chemical sensors and their applications. His research interests range from fundamental investigations on surface chemistry of semiconducting metal oxides and other gas sensitive materials to the application of work function methods for the realization of low power gas sensing FET devices. He is author of over 40 publications and conference contributions and received the Eurosensors Fellow Award in 2011.
Sensor based breath analysis for non-invasive prevention, diagnosis, disease monitoring and care
Non invasive diagnosis and monitoring by breath analysis is a method attracting currently tremendous attention and is investigated in numerous projects from different perspectives. On the one hand, knowledge about correlations of biological processes and diseases and breath components is enhanced by extensive studies. On the other hand, the recent progress in performance and availability of sensors and detection techniques enables new opportunities for reliable detection of breath components as prerequisite for sensor based breath analysis.
The spectrum of applications ranges from single-marker based applications like asthma treatment monitoring guided by fractional exhaled nitric oxide (FeNO) to analysis of extremely complex gas mixtures for cancer detection or tuberculosis diagnosis.
In this context, several aspects of the applicability of different sensors technologies for breath analysis will be illustrated ranging from solid state devices like metal oxide sensors and gas sensitive field effect transistors to analytical approaches like tuneable laser spectroscopy and mass spectrometry.
In addition the importance of the understanding of sensing principles and appropriate data evaluation methods for reliable diagnosis and monitoring will be highlighted.
...
All the 635 abstracts submitted from 46 countries were reviewed by the Technical Program Committee in May. We had record number of submissions in the history of Eurosensors and were forced to decline many fine contributions. The full list of accepted papers can be checked here (PDF link). Authors are asked to check their mailbox for the notification letter and follow the instuctions described there or here on our web page.

The authors of the accepted abstracts are requested to prepare and submit the 4 page full paper (extended abstract) until July 22, 2016. The papers will be distributed to the registered participants of EUROSENSORS2016 during the conference and will be published in a Special issue of Elsevier Open Access journal: Procedia Engineering.

In order to guarantee inclusion in the conference program and in the Procedia Engineering journal, one author must be registered by Jul 22, 2016 23:59 (GMT -0700) and must pay the registration fee before July 30 2016 23:59 (GMT -0700)!
Click here to start your registration.
Early bird deadline is June 17, 2016.

All conference attendees who seek a Letter of Invitation must first register and pay for the conference fees before a Letter of Invitation will be issued. Contact Ms. Gabriella Magyar with your requests: This email address is being protected from spambots. You need JavaScript enabled to view it..

We look forward to your participation and presentation at Eurosensors2016!
...
Accommodation
Participants are encouraged to book their accommodation through the below options offering a special concessions from various price range. Delegates are advised to book as early as possible as these concessions are for a limited number of rooms only. The discounted conference rates are available only by clicking the official EUROSENSORS2016 booking links below.
Novotel Budapest City
Relax in 4-star comfort on the Buda side of the Danube at Novotel Budapest City, 20 minutes walk from the castle and only 10 minutes from the downtown by public transportation. Breakfast with local specialities in the sunlit restaurant or under the trees on the terrace get your day off to a bright start. Unwind after a day of sightseeing in your airy, modern room at Novotel. Free WiFi is available in the entire Hotel. Novotel Budapest City is connected to Budapest Congress Centre, the venue of EUROSENSORS2016.
Address & Contact
Alkotas utca 63-67, 1123 Budapest
Phone: (+36) 1 3725 400
Email: This email address is being protected from spambots. You need JavaScript enabled to view it.

View map
Prices
Standard room (1 person): 121 EUR/Night
Price includes buffet breakfast, VAT & local tax.
In order to benefit from the special rate above please follow the reservation link:
...
Danubius Hotel Budapest
Hotel Budapest is a welcoming and pleasant hotel uniquely designed to offer a breathtaking 360° panorama over the city and Buda Hills. The hotel is located in a green residential area at the foot of the Buda Hills and near the Royal Castle district. The Budapest Congress Centre is 18 minutes by public transport (tram 61 departs in every 5 minutes).
Address & Contact
Szilágyi Erzsébet fasor 47,
1026 Budapest
Email: This email address is being protected from spambots. You need JavaScript enabled to view it.

View map


Prices
Standard room (1 person): 90 EUR/Night
Superior room (1 person): 95 EUR/Night
Junior Suite (1 person): 115 EUR/Night
Prices include buffet breakfast, VAT & local tax.
In order to benefit from the special rate above please follow the reservation link:
...
Mercure Budapest Buda
Centrally-located, 4-star Hotel Mercure Budapest Buda, 5 minute walk through a nice park from the Castle District, 4 metro stations from the city center (Deák tér station), direct access to public transport (Déli pu. station).
Address & Contact
41-43, Krisztina krt, Budapest 1013
Phone: (+36) 1 4888 100
Email: This email address is being protected from spambots. You need JavaScript enabled to view it.

View map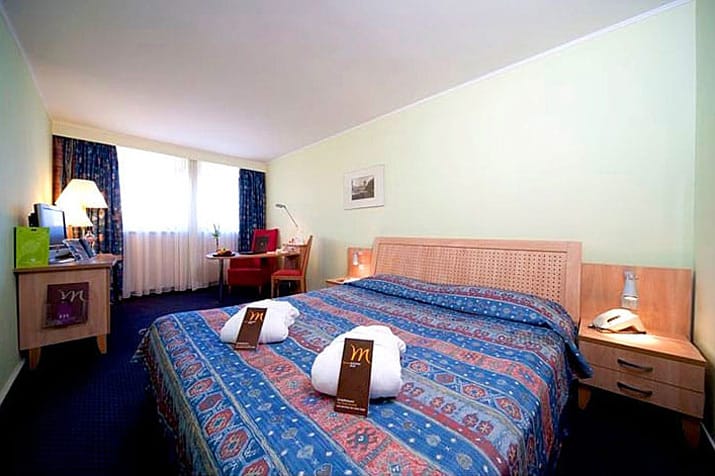 Prices
Standard room (1 person): 79 EUR/Night
Standard room (2 person): 90 EUR/Night
Prices include buffet breakfast, VAT & local tax.
In order to benefit from the special rate above please follow the reservation link:
...
Hotel Charles
The concession is fully booked, rooms may be available upon request.
Please send request to This email address is being protected from spambots. You need JavaScript enabled to view it..
Please indicate EUROSENSORS2016 in your inqury.
Spacious and well equipped 30 sqare meter studios, fast WiFi connection free of charge. Great accessibility, safe parking lot, rich buffet breakfast, gourmet restaurant. The Budapest Congress Centre is 5 minutes by public transport (bus 8, 110, 112).
Address & Contact
1016 Budapest, Hegyalja út 23.
Phone: (+36) 1 2129 169
Email: This email address is being protected from spambots. You need JavaScript enabled to view it.

View map Map to the venue


Prices
Standard studio (1 person): 75 EUR/Night
Standard studio (2 persons): 82 EUR/Night
Delux studio (1 person): 90 EUR/Night
Delux studio (1 person): 98 EUR/Night
Prices include buffet breakfast,VAT & local tax.
In order to benefit from the special rate above please follow the reservation link: